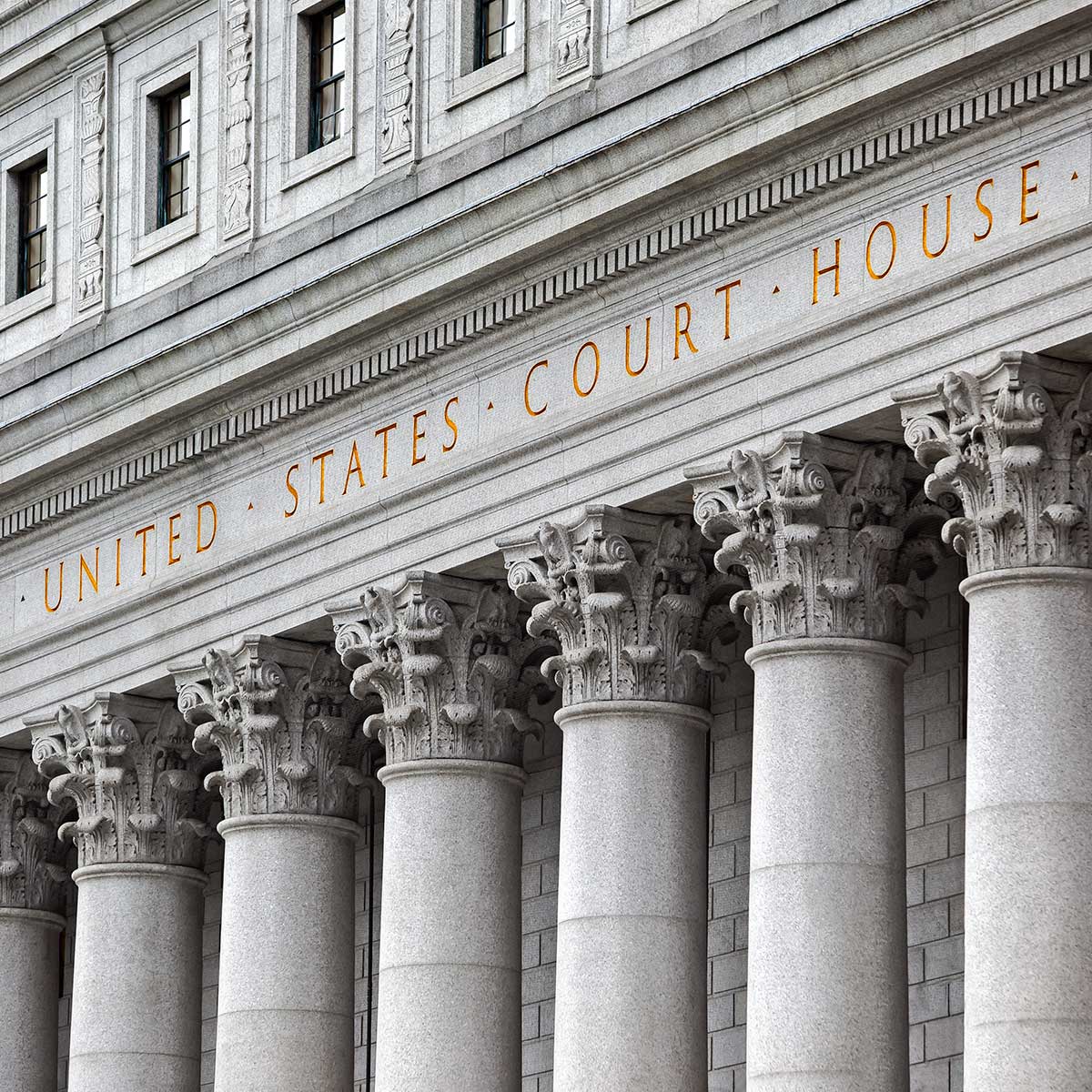 We are trial lawyers for business cases. Williamson+York has extensive experience in business litigation, including cases involving business torts, securities fraud, breach of commercial contracts, insurance coverage, business divorces, copyright, trade secrets, misappropriation, and real property. We also guide clients through responding to federal, state and industry regulators, including the Securities and Exchange Commission, Department of Justice, Office of the Georgia Attorney General, Georgia administrative agencies, FINRA and others.
Won defense judgment in SEC trial
Won a complete defense judgment at trial in an insider trading case brought by the SEC in its "home court" as an administrative proceeding. In re Charles L. Hill, Jr., 2017 SEC LEXIS 1154, United States Securities and Exchange Commission Admin. Proc. No. 3-16383 (April 17, 2017).
Won defense verdict in federal jury trial
Won a zero damages defense verdict in a federal jury trial on trade secret counterclaims brought against a senior executive of a national financial services company, which also resulted in the largest award ever under the FMLA to the client, $2.2 million.  Lore v. Chase Manhattan, USDC ND Ga, No. 1:04-cv-00204 (April 3, 2008).
Won summary judgment in bell-weather class action
In Thorne v. Prommis Solutions Holding Corp. (In re Thorne), 471 B.R. 496 (Bankr. ND Miss. 2012), won summary judgment for a leading service provider to the financial industry in a bell-weather consumer putative class action case brought as an adversary proceeding in bankruptcy court on all claims, including cutting-edge unauthorized practice of law claims.
Obtained $5.2 million judgment plus settlements
In Tax Credit Funding LLC v. Moran, USDC ND Ind., No. 2:16-cv-163, obtained confidential settlements, and judgment in the amount of $5.2 million plus attorney's fees on conversion, misappropriation and fraud claims brought by film industry finance company against producer and others.
Won summary judgment against a multi-national insurance company
Won summary judgment against a multi-national insurance company in a contract dispute concerning the insurer's premium audit and demand for additional premium payment.  LM Insurance Corporation v. HBJ Masonry, Inc., USDC ND Ga, 1:17-cv-03330-TCB (2019)
Won dismissal of nine-figure claims on behalf of Fortune 20 company
Won reversal of trial court decision and a defense judgment in the Georgia Court of Appeals on behalf of a Fortune 20 company on all claims brought by the company's largest individual shareholder in securities fraud litigation arising from a one-day market capitalization loss of $9 billion.  McKesson Corp. v. Green, 299 Ga. App. 91 (2009).
Other reported decisions include:
Sirrine, Inc. v. Dravo Corp., 213 Ga. App. 710 (1994) and 219 Ga. App. 301 (1995) (case involved the construction of a complex power plant for Norfolk Naval Shipyard; affirming judgment of $5.5 million to client following bench trial of claims of breach of contract and fiduciary duty); Robert W. Woodruff Arts Center, Inc. v. Insardi, 266 Ga. 248 (1996) (successful pro bono defense of multiple Atlanta non-profits in "tax protester" case); In re Munford, Inc., 98 F.3d 604 (11th Cir. 1996) (affirming summary judgment for client, Shearson Lehman, on novel claims brought by investor group following LBO); Snapper v. Redan, 171 F.3d 1249 (11th Cir. 1999) (affirming district court's ruling that contractual forum selection clause gave client, Snapper, the right to choose state or federal court) ; McKesson HBOC v. Adler, 254 Ga. App. 500 (2002) (deciding complex issues of work product doctrine); BBC Land & Development, Inc. v. Bank of North Georgia, 294 Ga. App. 759 (2008) (affirming nonjudicial foreclosure of commercial property by client bank); Haynes v. McCalla Raymer, LLC, 793 F.3d 1246 (11th Cir. 2015) (affirming trial court's grant of summary judgment in favor of client).